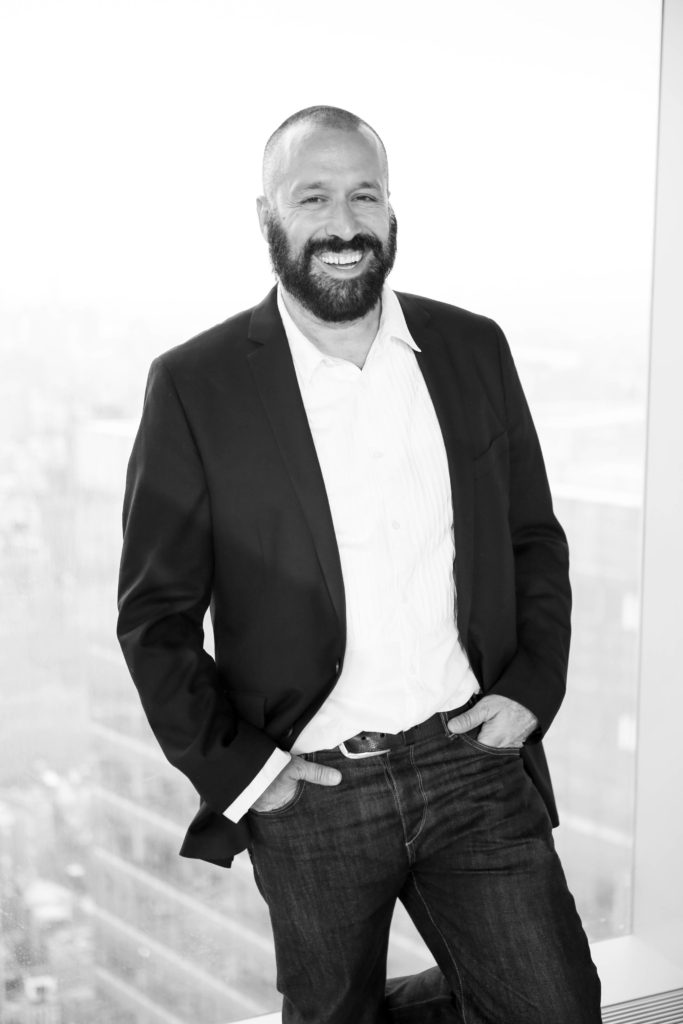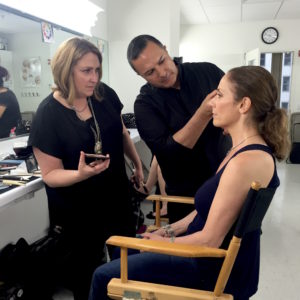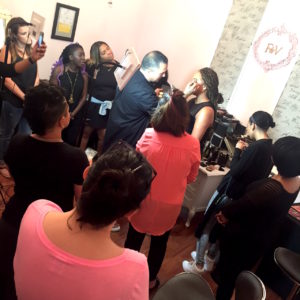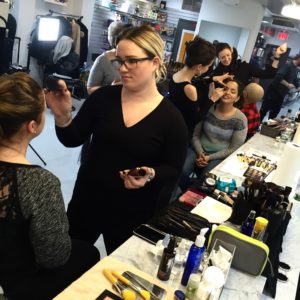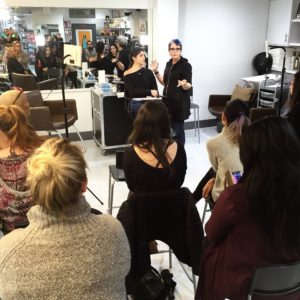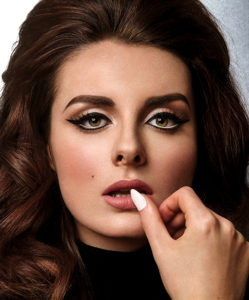 A Focus on Niche
Why Microcontent Matters Now: A Conversation with Michael DeVellis
Michael DeVellis knows the power of niche. As the founder and executive director of The Powder Group, he has built a highly successful business targeting a very small audience. We sat down with Michael to understand his "microniche" strategy, how it works, and the role his publication, On Makeup Magazine, plays in it.
Michael, it's rare that someone who isn't involved in publishing would start a magazine, much less such a specialized one. Some experienced publishers would have said you were nuts. Why did you do it?
You're right, I'm not a traditional publisher. And what's great is this frees me to do things differently. The rules don't apply when you haven't been operating by them already. I publish one title, for a very specific audience, and only twice a year. Publishing is not my main business; it's an ancillary one that supports my primary business, The Powder Group, which is a resource for the professional beauty and makeup artist industry.
I started On Makeup Magazine to connect to this very specific, incredibly targeted audience — and that's what I mean by microniche. Think of it this way: There are many publications focused on beauty — and a handful of those focus on the professional beauty industry of makeup artists and hair stylists — and then, there is an even smaller number of those that focus on connecting this audience with the businesses that serve them through trade shows and events. This is what we do. With On Makeup Magazine, I was able to exponentially raise the visibility and relevance of The Powder Group with this audience. It's a voice that's unique and helps us stand apart in a crowded industry.
OK, let's back up a little. What exactly is The Powder Group?
We're an event and education production company based in New York City. We produce trade shows, summits, and other programs across the U.S. and in select international markets. Our goal is to promote and celebrate the craft of the pro beauty expert. And we do this by connecting beauty industry companies with the professional makeup artist and hair stylist community.
At first, we produced smaller stand-alone educational programs; then we created a highly specialized trade show called The Makeup Show; and then we launched On Makeup Magazine to support the show and our other projects. Now we've expanded to online resources and, of course, a strong social media presence to support our business and our advertisers.
Why The Powder Group? Were you already working in the beauty industry?
I was an executive with MAC cosmetics when they were expanding in the U.S. The owners asked me to lead a project that would refocus the brand's attention on the pro makeup artist customer and community. Estee Lauder eventually bought the brand; they also embraced the project (now MAC Pro); and we continued to develop it to what it is now — a benchmark for similar programs in the makeup and beauty industry. Once I started working directly with pro makeup artists, I fell in love with their passion and commitment and with this entire area of our industry. I also saw a huge gap in what was out there for them in the way of community and education. So I started The Powder Group to fill that gap.
And how does On Makeup Magazine fit in?
The magazine provides our audience and clients with information and inspiration that is unique — truly unique — because it comes out of these live events and these connections I've brokered between my audience and these businesses. So when people open up On Makeup Magazine, they see content that doesn't exist anywhere else. This serves our readers and our advertisers, and it also builds our credibility in their eyes. The magazine is a powerful vehicle for showing that we get this audience and these topics. So then we have brands and other relevant businesses coming to us to ask if we can produce events for them, too. One thing leads to the next, and so on. The magazine creates the connections and the spark.
Why do you describe this as microniche?
The idea of microniche is to focus on a narrow area of interest and therefore a narrower potential audience than businesses and traditional media typically target. The net result is that you give attention to the needs of a very specific and passionate audience. A niche within a niche.
In practice, how does On Makeup Magazine pull this off?
Well, most importantly, there is an authenticity to everything we do. We truly love our industry. We live and breathe it — and our readers and advertisers know this. Next, we are uber focused on our audience. Whether in print or online, our magazine connects with a specific person: the professional beauty artist who is very committed, very driven, and very focused on his or her career and craft. We're clear about who we're looking to attract — which, of course, our advertisers love.
Next, we need to attract them — so we make choices with the magazine that we believe will appeal to this group. For example, look at our design. We don't use a traditional cover image; we don't mix advertising and content pages; we use a heavier-than-usual paper stock. These attributes create a publication that is as much a coffee table piece as it is informative and inspirational. In fact, we know that 95 percent of our readers hold on to every one of our issues and archive them. They want them to hold up over time, and they want them to look nice lined up on the bookshelf. Add in our unique trim size (9 inches by 9 inches), and we stand out from other magazines and especially from other trade-focused publications.
We also don't distribute in a traditional way. We forego paid subscribers in favor of industry comp mailings, membership subscriptions, and distribution at our trade shows and events. This strategy helps us drive traffic to our booth at events, and I find it also helps us gain access to people who may not be drawn to what they think is just another print beauty publication.
And lastly, there's our content. In a sense, we go micro microniche here. We take this narrow audience of ours, and we create consistent, regular content for topic interests within that audience. For example, our "On Set" department focuses on makeup artistry in TV and film; our "Kit Focus" highlights makeup and beauty products; and our "Profile" features movers and shakers in the industry. While the content is really all very interesting for the majority of our readers, it satisfies specific reader interests and keeps folks hungry for it issue after issue.
Why do you think it's important for publishers to be thinking about microniche today?
Well, let's face it, there's increased competition for readers' attention and advertiser dollars. With easy access to information online and in social media, print publications have to work even harder to attract the attention of new and even existing readers. When you focus on microcontent, you earn the trust of people who are interested in that very specific topic. You become their top-of-mind, go-to resource for this information. They stay tuned to you, waiting for it.
Here's a good way to illustrate this. Do a quick Google search for any broad topic and see what kind of numbers you get for page results. Then search for a narrower slice of that topic and see how much smaller the results get. Let's do it. In the case of my industry, a search for "beauty magazine" returns 146,000,000 results. "Professional makeup artist magazine" returns 2,500,000. Try the same for "cooking magazine," and we get 73,900,000 results; whereas "vegan cooking magazine" gives us 1,100,000 results. The tighter your focus, the smaller the number of companies trying to speak to that space.
Traditional approaches in content creation no longer work to pull in the same readership and revenue. You need to show that you understand the nuances of your subject area. This could mean regular columns, special editions, or even brand new titles dedicated to niche areas of interest for your reader. The result is a more dedicated readership.
So, just how dedicated and engaged are your readers?
When readers are highly motivated by a particular subject — I refer to them as "the super committed" — they look for experts who are knowledgeable and who also understand their needs. We're inclined to be drawn to others who get us, and we enjoy being part of a like-minded community. It's the psychology of our emotional needs — the need to feel like we belong. And within this kind of community, individuals want to support each other — even at the level of advertisers. So you have advertisers who are engaging with a committed audience, and an audience who appreciates these relevant advertisers.
And, let me tell you, this audience is loyal and participatory. They can't get enough of what you're providing to them, whether that's content or events or products. Ninety percent of our audience reads each issue of our magazine cover-to-cover; 60 percent reads parts of it more than once; and a majority of them attend our events and programs.
On Makeup Magazine is a specialized consumer title. Do you think other types of publishers can take a microniche approach? Like association, alumni, or regional publishers?
Absolutely. I strongly believe that any kind of publisher can do this. It's all the same thought process. Consider the tighter interests that lie within your title's subject matter and simply give those some consistent, repeated focus. Like, an alumni publication might run a column or features about new dining options in the area of the school. For those alumni who travel and enjoy dining out, this content will add to the appeal of the magazine, keep the school top of mind, and produce more word-of-mouth about the area and, by association, the school.
OK, so let's talk about getting started. How can a publisher find microniche opportunities that fit?
One thing that works well for me and my colleagues is looking at the interests of our readers and what has resonated with them in the past. Are you paying attention to your readers' letters, online comments, and social media? You can get a lot from these. What peaks their interest? What do they want more of? You obviously want to keep an eye on trends in your industry and regularly address these. And watch what's happening with your advertisers. Maybe they have introduced new products, events, or locations that your readers would want to know about.
What are the risks?
Well, I think that depends on how you look at it. The audience for this content — whether it be a regular column or an entire magazine — is by nature smaller. So while it's good to consider microniche as a philosophy and business opportunity, it's also important to have realistic expectations. Not everyone will respond to super-niche content. The good news is that those who respond will do so in a more enthusiastic way than your typical audience members because they appreciate the attention given to their area of interest. Again, we're talking about those super committed readers. They're more connected to the subject matter, care the most about those who are also connected to it, and spend the most money on things associated with it. Connecting to these readers validates their interests and results in a more loyal readership that supports the associated advertisers.
Michael, you are clearly passionate about this. Where does the passion come from?
Honestly, what motivates me the most is seeing the effect my business has on the individual artist who is our customer, the brands and companies we work with, and our industry as a whole. I wish I could say I was motivated by financials, but that doesn't make a difference in the careers of these folks. That's why I do what I do with The Powder Group and On Makeup Magazine — to make a difference.
Any last words of wisdom?
I mentioned this earlier, but it bears repeating: Authenticity is critical. If you come across as opportunistic or manipulative, you'll lose the readers and the advertisers. You need to be that publication readers appreciate and are anxious to receive. You need to be the one place they know, for sure, they are understood and won't be taken advantage of. Then you become a critical component of their world. You become irreplaceable. So start by asking yourself and your team, "Are we irreplaceable?"
Michael DeVellis is publisher, editor, and creative director of On Makeup Magazine and founder and executive director at The Powder Group, an event and education production company and resource for the global professional beauty industry. He has more than 20 years of experience working with the top brands, educators, and agencies in the pro beauty and makeup arena. Connect at tinyurl.com/linkedin-devellis.