20 Things You Should Stop Doing Immediately to Make Your Magazine Better
A light look at breaking bad habits and shaking preconceived notions
By Sean Plottner and Wendy McMillan
Mistakes — we've made a few. Surely you have, too. But it's the mistakes we all make routinely and as a matter of practice that can take a toll on our magazines, making them less engaging and less effective over time.
At Dartmouth Alumni Magazine, we've drawn the line. We say that anyone involved in the design, editing, and publishing of magazines should stop doing the following 20 things — right now. Just stop.
Your magazine will be better for it.
Growing Up
A regional publisher learns from lean times how to adapt, flourish, and position itself for an even brighter future
By Katy Ibsen
It was spring of 2017, just shy of the one-year anniversary of our acquisition by a larger publishing company. I sat across the table from our various new directors, reviewing Sunflower Publishing's business strategy. We're a small city/regional magazine publishing group. Our new owner, Ogden Publications, Inc., is a national consumer magazine publisher.
With a pinch of pride, I ran through the many titles we publish, the clients with whom we work, and the seven full-time employees who make up our staff. We were on pace for 67 publishing events for the year. Of that tally, 52 percent was self-published work and 48 percent was custom publishing. We had forecasted over $1.7 million in gross revenue with a near 30 percent profit margin.
As I digested my own spoken words, I realized why our new ownership had been so intrigued with Sunflower Publishing: We had created an efficient and profitable approach to city/regional publishing.
Is Your Copyright Notice Enough?
How to know whether you need to do more to protect your content and your brand
By Harvey R. Levenson, Ph.D.
You invest a lot in your content. As a publisher, it's everything. You commit money, time, and talent to creating original content that's valuable to your particular audience — and this resulting content effectively constitutes your brand. It's who you are.
As such, you want your content to be available and accessible only through you (or through established relationships that preserve the stamp of your brand). To leverage your investment, you want readers to get your magazine to read your content. Go to your website to access it. Attend your events to see, hear, and experience it. You don't want anyone copying and distributing your content in a way that separates it from your publishing brand.
This is what copyright is for.
Prepare for a Double Whammy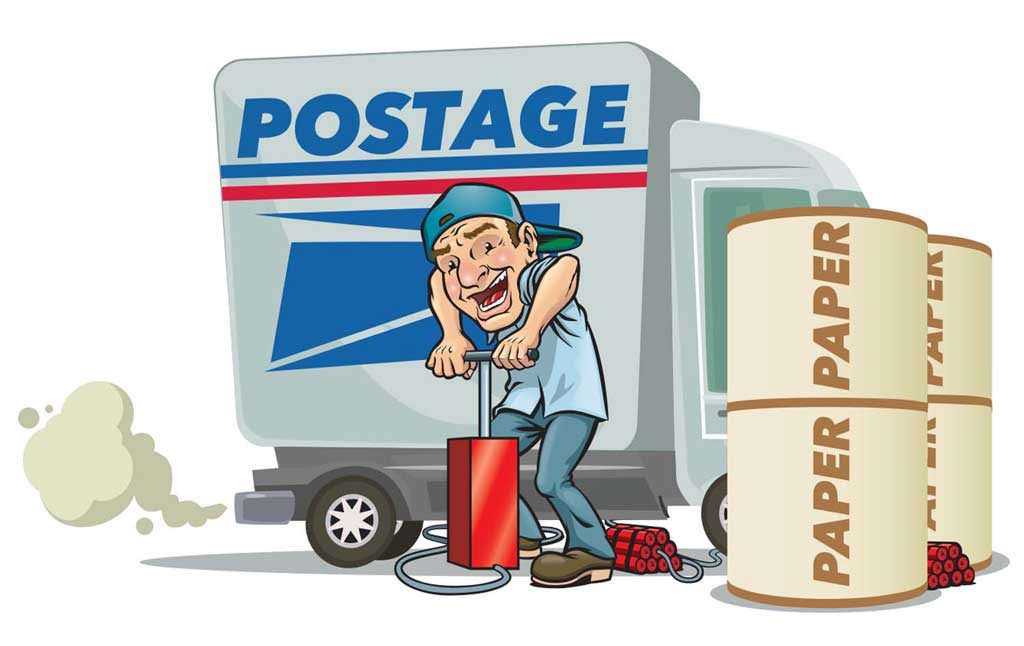 Changes in both paper and postage may significantly impact magazine publishers
Paper and postage typically represent the two largest expenses incurred to publish a magazine. As such, it's important to understand and track the changes afoot in these two industries. Planning and diligence will help you minimize the disruption to your business.
PAPER
Recent upheaval in the publication paper market will impact both pricing and availability of stocks. In the fall, paper makers removed an astronomical 700,000 metric tons of fine paper capacity from the market through a combination of mill closures, machine shut-downs, and the conversion of machines to different paper products. …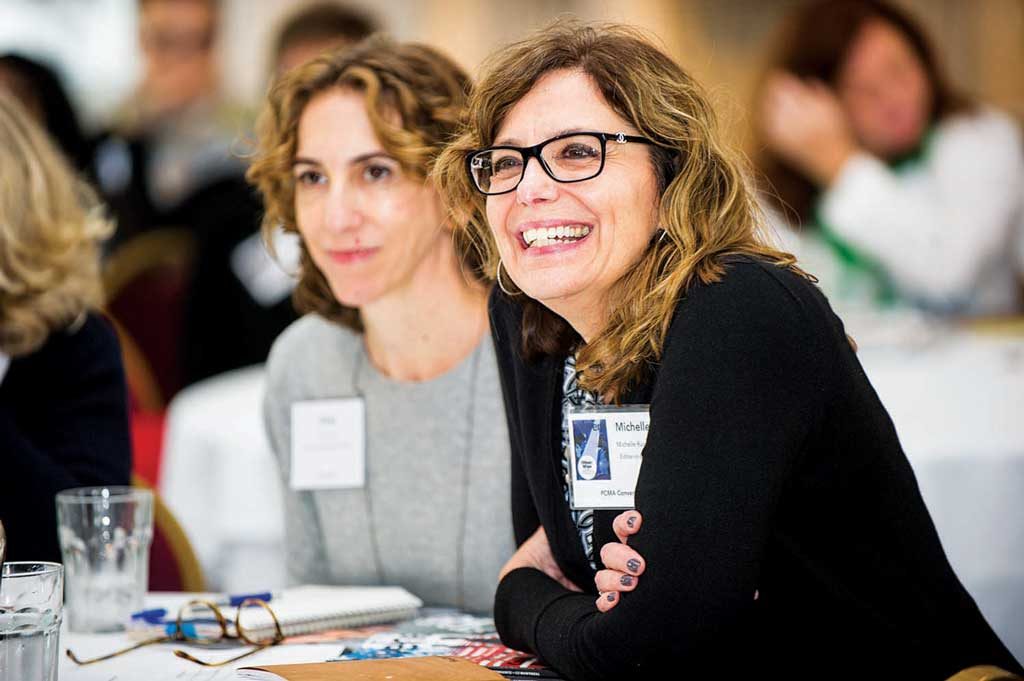 Nine actionable takeaways from the 2017 Publishers' Conclave
One hundred magazine publishing professionals gathered this past October for the second annual Lane Press Publishers' Conclave. The two-day event featured nine stand-out speakers with very different stories to tell — from an investment industry exec-turned-publisher reporting on the progress of his title acquisition and overhaul, to a Pulitzer Prize-winning alumni editor extolling the virtue of continually asking, relative to your magazine, Why? and Why not? We had a thriller novelist who brings the spirit of suspense and intrigue to … wait for it … insurance industry publishing, and even a regional publishing editor detailing the story behind the closure of her magazine. Attendees brainstormed, debated, disagreed, and most importantly, walked away with ideas to put to work. If you didn't make it to the 2017 Conclave, we have this for you: A piece of wisdom from each of our speakers that you can read today and implement tomorrow. So, what are you waiting for?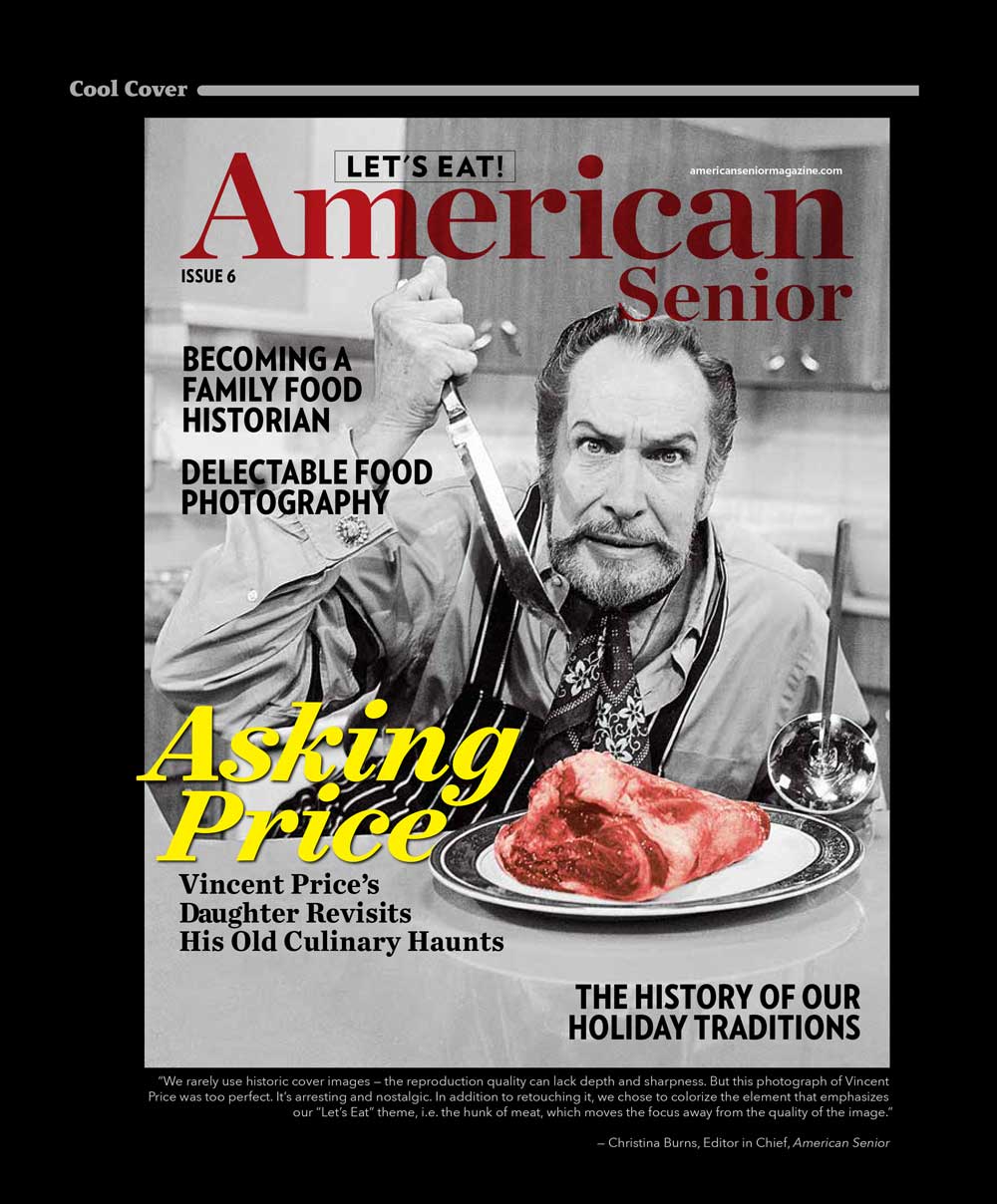 "We rarely use historic cover images — the reproduction quality can lack depth and sharpness. But this photograph of Vincent Price was too perfect. It's arresting and nostalgic. In addition to retouching it, we chose to colorize the element that emphasizes our "Let's Eat" theme, i.e. the hunk of meat, which moves the focus away from the quality of the image."
— Christina Burns, Editor in Chief, American Senior