Murdering a Magazine
Are you saving it or killing it?
By Rick Pullen
Ask yourself this: What business are we in? Publishing, right?
No. We're in the manufacturing business.
Some of you are publishers, sitting in that room with the oversized windows high above the factory floor overlooking your minions. You see nothing but dollar signs flowing out the door.
Others are editors. You're the shop foremen who whip those writers and artists into shape on the assembly line, getting them to churn out story after story, layout and design, day after day.
When we get down to basics, we're in the business of manufacturing stories. And no matter how much we change our distribution system, no matter how well we measure with data and metrics, no matter how pretty a package we wrap our stories in, if we don't have this basic product perfected, we fail.
That's true no matter what business you're in. The basic product always comes first. And for us that product is the story.
So why is it that so many publishers are cutting into the quality of their product in an effort to improve their bottom line? Think about that for a moment: Who deliberately destroys their product in a failing attempt to save it?
We do.
Center of Gravity
Can events bond your whole audience together?
By Kyle Hoepner
When entrepreneur Dan Kaplan pulled together a team in 2005 to start New England Home, what we thought we were doing was simply creating a new magazine. And, in truth, that was the task at hand — scouting for our first featured homes, setting up our first photo shoots, selling our first ads. (Dan and his salespeople did something amazing that spring and summer: Armed with only a PowerPoint presentation and a few copies of other people's magazines — primarily Architectural Digest and Western Interiors — they pulled in enough charter advertisers to ensure that our new venture would be profitable from its very first issue.)
One basic hunger drove our early success. New England's top architects, interior designers, and custom builders had long been doing stellar work for a sizeable and quite well-heeled clientele — but the national design press largely ignored our six states, unless there was a celebrity or a Manhattan-based firm involved. New England Home's initial goal, therefore, was to give New England's residential riches the highest quality presentation possible — to be a regional design magazine, in short, that looked and felt like the top nationals. New England's professionals were hungry for high-quality attention.
Sailing Close-Hauled
The new owners of Chesapeake Bay Magazine are taking risks — abandoning the conventional and instead maneuvering "close to the wind." Co-owner and Publisher John Stefancik tells us how their gutsy approach has transformed this once-tired title into a powerful brand.
John Stefancik wanted to work at Chesapeake Bay Magazine when he was a high school kid taking photographs for the school newspaper and boating with his family on the Chesapeake, where he grew up. Fast forward to today, and he's co-owner and publisher of the brand. "Yeah, I did this on purpose," he says. "I hit the jackpot."
When John and his business partners, John and Rocco Martino, bought the magazine in 2014 from the previous owner of 40 years, the brand was essentially a single-platform publisher — the print magazine front and center with the requisite digital components hanging on. The editorial was tired. Ad sales were stuck in a post-recession slump.
In four years, these visionaries and their team have revitalized Chesapeake Bay Magazine, morphing it into a bona-fide multi-channel publisher active across print, digital, custom publishing, and live events — and gaining headway. "We've been growing so fast," says Stefancik. "We have doubled our average annual revenue since we bought the magazine."
John sat down with us to talk about the course changes that he and his team have been making to the brand's content and advertising sales strategies to fuel this growth.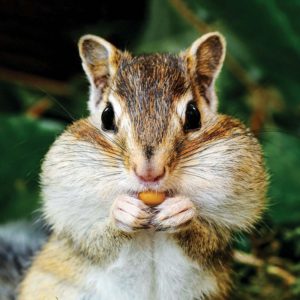 On the Hunt
Feeding your endless appetite for compelling content ideas.
By Erin Peterson
With print publications, pages are precious. You likely invest tens of thousands of dollars into every issue of your magazine once you add up staff salaries, printing costs, and mailing costs. So it makes sense to ensure that every story makes an impact.
For more than 20 years, my team and I have been studying what makes readers pick up alumni magazines and read them from cover to cover. The good news? You don't have to guess whether a given story will resonate. Instead, you can use three smart tactics before you or your writers even begin the work at hand to ensure that the final story is one your readers will devour.