The Time is Right for QR Codes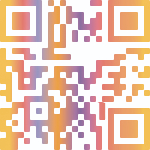 QR (Quick Response) Codes have reached a tipping point. They used to be cumbersome and mistrusted, but that changed when technology advances enabled smartphone cameras to scan QR Codes, and the COVID-19 pandemic made them near ubiquitous for contactless access to menus and consumer alerts. The good news for magazine publishers is that readers are now familiar enough with QR Codes to readily scan them in the pages of a publication. Use them to draw readers to enhanced content (including audio and video files) or for advertisers to link to products. QR Code Generator is a solid solution for publishers. The free version includes customization, such as the ability to use color, integrate logos, and save in high-resolution formats for reliable print reproduction. The paid Pro version ($9.99/month) enables "dynamic" QR Codes, meaning you can change the destination content after creating your QR Code. qr-code-generator.com
Illustrators Unite!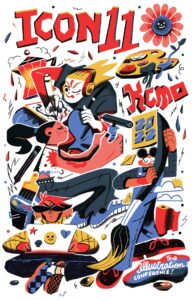 The Illustration Conference, or ICON, is focused entirely on the art of illustration. The artist-run biennial event pulls together illustrators, designers, educators, representatives, and art buyers to network and explore current trends in editorial illustration. The 11th such event (ICON11), originally slated to take place in 2020, was postponed due to COVID-19. The new date is June 29 – July 2, 2022 in Kansas City, Missouri. Registration is open with discount and "re-entry"-priced tickets available. Tickets purchased for 2020 are transferable to the 2022 event. theillustrationconference.org
Scheming with Color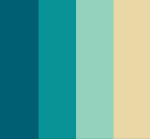 Create the perfect palette for your next design project with Coolors, an intelligent color scheme generator. The tool's "Generator" presents you with 2 to 10 columns, each with a color. Every time you press your space bar, the colors change. "Lock in" one color, and each subsequent space bar command will change the remaining colors (with smart logic) until you've locked in your full palette. Add, subtract, or reorder color columns; create gradient palettes; and adjust the brightness, saturation, hue, and temperature of your final palette. If you want to start your palette with a specific color (say, from a logo), enter the color value or pinpoint it on an uploaded image. Among other additional features, "Color Blindness" enables you to understand how your palette may be perceived by people with color deficiencies. Export or save your final palettes. Available as a Chrome extension, free; iOS app, $2.99; or Adobe add-on, $3.49. coolors.co
Want to Write Better?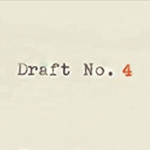 Every writer (and editor, for that matter) grapples with how to deliver a story that is of all-consuming interest. You want to entice readers into a piece, keep them there from start to finish, and perhaps most of all, be impacted by that collection of words. All writers need some inspiration now and then to hone and refine this skill. And for that, there is "Draft No. 4: On the Writing Process" by the esteemed nonfiction narrative journalist John McPhee. In a collection of eight essays first published in The New Yorker, McPhee shares insights on the nonfiction writing process gained painfully, no doubt, from an accomplished career penning 40 books and teaching journalism and writing at Princeton University. McPhee touches on getting started (overcoming the dreaded writer's block), the fundamentals of arrangement, proper fact-checking, and the art of getting sources to tell you what they might not otherwise reveal. And that is just a taste. tinyurl.com/DraftNo4
Affordable, Actionable Brand Analysis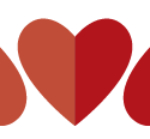 "The brand that attracts is 10x more powerful than emotional characteristics for your particular brand. the brand that only sells," says the creators of The From there, a specialized report and access to an ADMANITY® Protocol. The research-backed idea here: online library of content provides agency-caliber For consumers to be attracted to your brand, they advice for turning that knowledge into power. must feel emotionally compelled. Former publisher Gregory wants to level the playing field by clueing and advertising executive Brian Gregory developed an smaller brands into the strategies utilized by the big algorithm and test that identifies the most effective guns. $397, admanity.com
Transcribe Like a Boss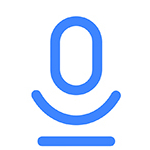 Transcription just keeps getting better, faster, and cheaper. So if you're still waiting for file turnaround or paying by the minute, it's time to try a speech-to.text app that will give you more control. The popular Otter.ai will automatically transcribe live conversations (including differentiating speakers) and enable you to readily access, annotate, edit, share, and file the resulting text. While you can record directly in the app, it's also designed to integrate with the most popular conferencing platforms, including Zoom, Google Meet, Microsoft Teams, and Cisco Webex (even enabling the AI-powered Otter Assistant to attend meetings without you). Not limited to live conversations, you can upload existing recorded audio and video files for transcription. Available for desktop and Android/iOS devices. Limited free plan; paid plans start at $8.33 per user per month. otter.ai