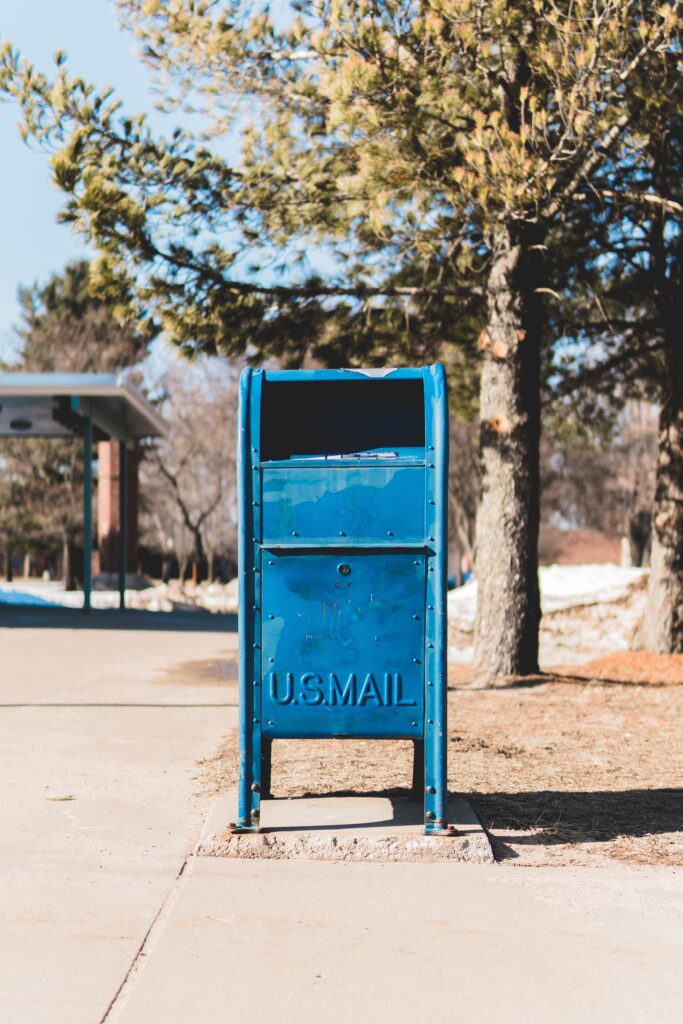 Latest COVID-19-Related Updates from the Postal Service
April 2, 2020
As an essential, federally mandated service, the U.S. Postal Service (USPS) is exempt from shelter-in-place orders and will continue to operate. It is also built to flex in response to natural disasters and demanding situations. From our perspective at Lane Press, as a high-volume mailer, we are finding the USPS is swiftly and responsibly reacting to this crisis. We're receiving updates almost daily. Here are the ones most relevant to you at this time.
Is COVID-19 spread through physical mail?
The CDC, the World Health Organization, and the Surgeon General have indicated that there is currently no evidence that COVID-19 is being spread through the mail.
According to the World Health Organization, "the likelihood of an infected person contaminating commercial goods is low and the risk of catching the virus that causes COVID-19 from a package that has been moved, travelled, and been exposed to different conditions and temperature is also low." For more, see: https://about.usps.com/newsroom/service-alerts/pdf/march-23-safety-of-mail.pdf.
How is the USPS protecting against person-to-person transmission?
The Postal Service has implemented a number of measures to protect the health and welfare of its employees and customers, consistent with guidance for businesses from the Centers for Disease Control and Prevention (CDC). Their most recent measures include:
Updated policy for customers requiring visitor medical screenings for letter carriers
The Postal Service has issued a statement that it cannot require its letter carriers to comply with customer requests for medical screenings upon entering a facility. "Our carriers have privacy protections under Federal laws – such as the Privacy Act and the Rehabilitation Act of 1973 (as amended) – that may be violated if we require a carrier to be subjected to precautionary screenings by customers."
Alternatives to screenings:
Opt to redirect mail to a mail receptacle inside or outside the building where screening wouldn't be necessary.
Place the mail on hold at the Post Office servicing your delivery. Mail and parcels can be held up to 30 days and will be available for customer pickup.
Forward mail to an alternate location.
For more, see: https://postalpro.usps.com/node/7898.
Updated policy for handling mail requiring customer signature
To reduce health risks, the USPS is temporarily modifying customer signature capture procedures. For services requiring signature, all USPS letter carriers will:
Avoid ringing the doorbell when possible. Knock on the customer's door.
Avoid areas that may be frequently touched when knocking.
While maintaining a safe, appropriate distance, request the customer's first initial and last name (in lieu of having customer sign).
For increased safety, carriers will ask the customer to step back a safe distance or close the screen door/door so they can leave the item in the mail receptacle or appropriate location by the customer door.
For more, see: https://postalpro.usps.com/node/7849.
Is the USPS delivering to affected areas and closed businesses?
The Postal Service has so far experienced only minor operational impacts in the United States as a result of the pandemic. It is still delivering to all zip codes, including those in more severely affected areas. For ongoing service updates, periodically check this page: https://about.usps.com/newsroom/service-alerts.
The Postal Service is temporarily modifying how it handles mail that must be returned to the delivery office due to a full box or the business not being open to receive delivery for an extended period. In order to accommodate these businesses, the USPS will now extend the hold period from 10 days to 30 days before returning the items to the sender. During this time period, you can pick up your mail, make alternative delivery arrangements with the USPS, or request an additional hold beyond the 30 days. For more, see https://postalpro.usps.com/node/7887.
Is the USPS delivering to affected foreign countries?
Due to airline travel restrictions and cancellations, the USPS has temporarily suspended the guarantee on Priority Mail Express International destined to China, France, Great Britain, Hong Kong, Spain, Sweden and Switzerland. The USPS has also received notifications from various postal operators regarding changes in international mail services due to the virus. For a complete and updated list of countries that have suspended some or all mail services, or that have announced service disruptions, you can periodically check this page: https://about.usps.com/newsroom/service-alerts/international/welcome.htm.
What does the Postal Service's contingency planning look like?
If the USPS needs to curtail operations in any of their facilities, they will utilize "Continuity of Operations Protocols, which enable this essential business to function during disruption of normal operations."
In a recent letter to postal customers, Postmaster General Megan Brennan writes, "If for some reason we need to curtail operations in a particular facility or area, activation of localized continuity of operation plans will be implemented to provide required support—similar to planning we implement in the wake of strong hurricanes, flooding, wildfire, and other disruptive events."
"We have also formally set up a dedicated officer-staffed COVID-19 Response Command structure. … The team is coordinating organization-wide efforts to respond to evolving conditions, as to anticipate and prepare for customer and community needs throughout the country."
Brennan summarized the commitment of the USPS as such: "The continued provision of postal services to the American people is designated as an essential federal function, reflecting the criticality of the public service we provide. … We are fully committed to being a source of consistency and reliability for you and your business throughout this national emergency, and to ensuring that you can confidently depend upon our mail and shipping channel as an effective means of reaching all of your customers."
Resources:
International Service Disruptions