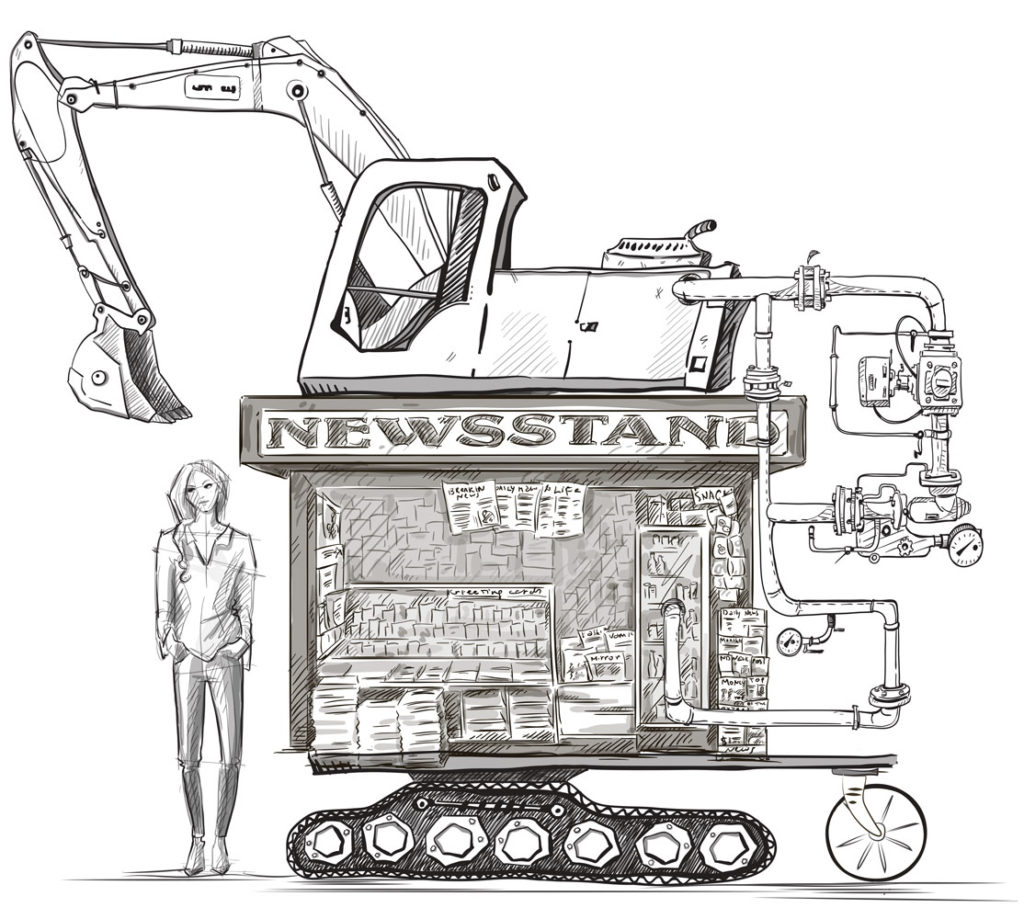 Change at the Newsstand
The industry has implemented new programs recently that have the potential to affect publishers, for both good and bad.
Scan-Based Trading (SBT)
All major retail chains, most wholesalers, and a growing number of small retailers now operate on this platform, which closely resembles Barnes & Noble's pay-on-scan (POS) system. With scan-based trading (SBT), retailers pay wholesalers based on actual, real-time reported copy sales rather than unsold copy returns. Unfortunately, SBT systems vary in their accounting reconciliations, so it's hard for publishers to predict final sales or the timing of expected payments.
⊕ knowledge is power; use it to quickly adjust distributions for future issues
⊖ unpredictable cash flow
Off-Invoice RDA (OIRDA)
Once upon a time, mass-market retailers were responsible for documenting their own sales and making their retail display allowance (RDA) claims to publishers, with typical retailer rebates of 10 percent of cover price on copies sold for general merchandise retailers and 20 percent for transportation-class retailers, such as airport terminals. These rebates were generally claimed 90 days after the prior quarter sales were final. Most publishers received RDA claims on approximately 85 to 90 percent of their single copy sales.
Now the industry has moved to off-invoice RDA (OIRDA), wherein publishers are required to offer a 10 percent RDA upfront, applied in the wholesaler's invoice from the national distributor and passed-through to the retailer, effectively giving the retailer an immediate additional 10 percent discount. Formerly, most publishers provided a wholesaler discount of 40 to 45 percent of the cover price on copies sold; now, with the 10 percent OIRDA included, this jumps to 50 to 55 percent and is applied to all copies sold, not just to the retailers who claim the sale.
⊕ simplified, predictable
⊖ higher discount given to wholesaler/retailer; claim rate at 100 percent, immediately taken off invoice (not deferred payment); decreased audibility
LFT Payments
Less frequent title (LFT) holdback payments apply to magazines with frequencies of five issues or less per year. LFT-designated titles now see an additional 30- to 45-day delay in payments from wholesalers and national distributors.
⊕ none
⊖ slower cash flow; confusing accounting
Additional Expenses
New costs like tier fees and reship allowances have impacted publishers' net revenues. Certain wholesalers are assessing tier fees to publishers based on an annual review using a formula tied to frequency, total copies sold at retail, cover price, and sales efficiencies. Generally, it's
a per-copy fee ranging from
$.02 – $.10/copy distributed. Reship allowances have always existed in the bookstore and specialty retailer categories; however, these fees have and will continue to increase as wholesalers rely on this added income to offset handling costs and softer sales efficiencies.
⊕ none
⊖ reduced net income on copies sold