Mano y Mano on Content Marketing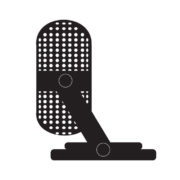 If you want to learn more about content marketing (after reading our feature starting on page 26), tune into this insightful and entertaining podcast. Produced by Content Marketing Institute, the show is hosted by Joe Pulizzi, CMI founder, and Robert Rose, CMI chief content strategist — two expert marketers with great on-air chemistry. The weekly hour-long show packs in a lot of value, with three or four news stories related to content marketing, a short rant or rave on something the hosts find either distasteful or epic, and an example of content marketing from the past (here's the "old" part) from which Pulizzi and Rose glean a constructive lesson. Subscribe via iTunes or Stitcher, and check out the deep archive, complete with a helpful synopsis of each episode. tinyurl.com/this-old-marketing.
The Real History of Design Production
It's been roughly 30 years since the desktop computer revolutionized the way the graphic design industry works. For decades before that, it was the hands of industrious workers and various ingenious machines and tools that brought type and image together on meticulously prepared paste-up boards before they were sent to the printer. The documentary, Graphic Means, now in production and planned for a winter 2016 release, will explore graphic design production of the 1950s through the 1990s — from linecaster to photocomposition, and from paste-up to PDF. The film is being directed and produced by Briar Levit, an Assistant Professor of Graphic Design at Portland State University. Learn more, sign up to be alerted of the film's release, and watch the trailer at graphicmeans.com.
Bent! (But in a Good Way!)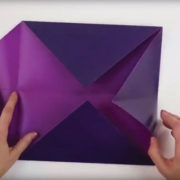 Folding celebrity Trish Witkowski is nearly 300 episodes into her popular weekly video series, "60-Second Super-Cool Fold of the Week." Every Thursday, Trish releases a new segment wherein she demonstrates a creative folded format for direct mail or marketing collateral. If you are always on the look-out for creative advertising treatments, need an innovative event invitation or brochure format, or just love creative paper folds — or Trish's fun fold-themed tee-shirt slogans — tune in. View the series archive on YouTube (tinyurl.com/super-cool-folds) or sign up to get each new video in your inbox (foldfactory.com).
Add Video and Sound to Your Printed Page.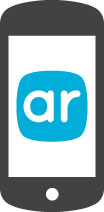 Used effectively, augmented reality (AR) can enhance your readers' experience by bringing a digital-only feature right to the printed page. Connect readers to a pertinent video, audio file, photo slideshow, e-commerce purchase, and the list goes on.
Layar is a simple app you can use to create this dynamic experience. The tasks are easy. You pay a nominal fee to upload your print image and rich media file to Layar. Your reader downloads the free Layar app (available on iOS, Android, and BlackBerry) and then hovers his or her smartphone over the designated printed image. With a quick tap, the interactive element plays on the smartphone screen.
If you use AR in your publication, you may be eligible for a USPS discount for using "emerging and advanced technology." Check the USPS promotions schedule at tinyurl.com/usps-promotions. And learn more about Layar and what's possible at layar.com.